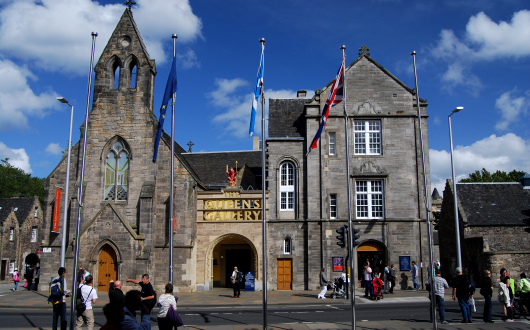 Traveling to Edinburgh
By Rail
Waverley Station, the main railway station, is about five minutes walk (uphill) from the apartment.
By Bus
The main bus station is in St Andrew's Square, about ten minutes from the apartment.
By Air
Edinburgh Airport is situated about ten miles west of the city centre. There is a regular airport bus service into the city centre. Alight at a convenient stop close to The Mound, which is about five minutes from the apartment. Alternatively, take a taxi from the airport; the cost is likely to be around £15.00.
By Car
The penalty for such a central location is that car parking is at a premium. However, we are able to offer guests a free private car park about 25 minutes walk from the apartment. Alternatively, a 24 hour public car park is located at Castle Terrace about a ten-minute walk from the apartment. Charges for the public car park are dependant on length of stay. Further details can be provided after you have booked or if you make an enquiry.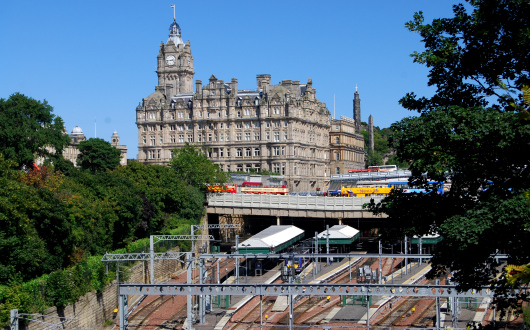 Edinburgh Self-Catering Holiday Apartments Location
Use the controls to zoom in and out. You can move the map by clicking and dragging it with your mouse.
Please note that the markers on the map below are fixed by postcode and provide only an approximate location. Our apartments all overlook the Royal Mile.
Edinburgh's historic Royal Mile is made up of five streets - Castlehill, Lawnmarket, High Street, Canongate and Abbey Strand - extending from Edinburgh Castle at the top end to Holyrood Palace at the foot.
Our self-catering holiday apartments are all located near the top of the Royal Mile.
The Lawnmarket holiday apartment is a short distance from Edinburgh Castle, close to the junction of Lawnmarket with High Street, the Mound and George IV Bridge.
The Advocate's Close holiday apartment is at 357 High Street, directly opposite St Giles Cathedral.
The 166 / 3 High Street holiday apartment is diagonally opposite the top of Cockburn Street, close to St Giles Cathedral and Edinburgh Castle.
The Royal Mile and, below it in the New Town, Princes Street and Princes Street Gardens, are best explored on foot. All of the main city centre sites and attractions are within walking distance of the apartments.